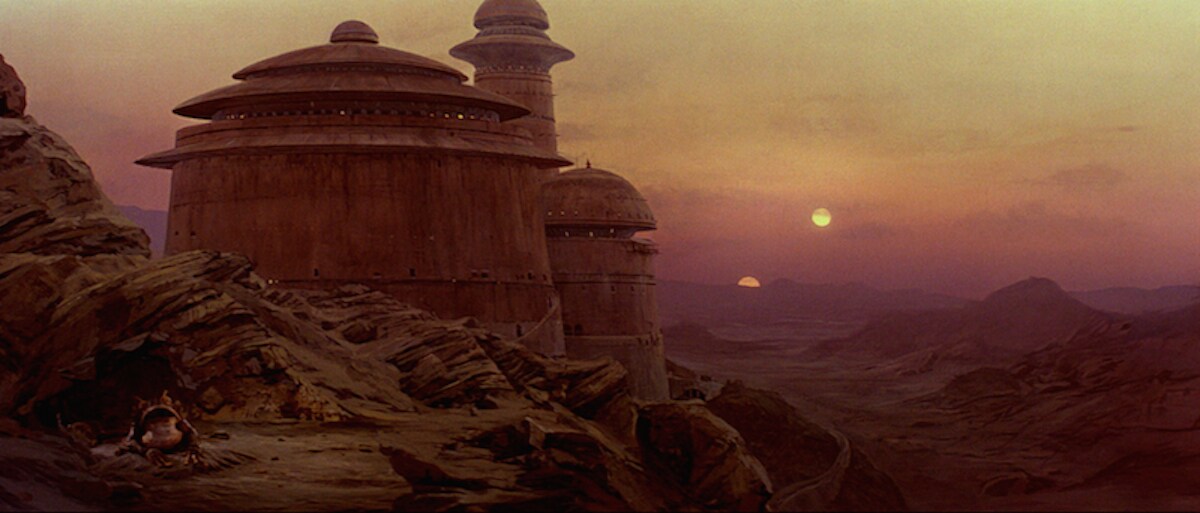 Our Crew Assembles!
Tatooine! A desolate world full of scum and villainy!
After recently becoming the Swoop Racing Champion on the Mos Eisley circuit, Tomi Farstar is desperate to leave this barren desert world. His associate Draken Krog makes contact with Breden Thek and HK-51 'Rust' at the cantina and decides that they should pool their resources to find passage off Tatooine. Farstar does not trust his new associates, however concedes that it will be easier to book passage as a group than as individuals. Breden Thek poses the option to the group that if they can find work crewing a vessel that they can make money as they leave Tatooine rather than paying for transport. Drexl the former Swoop Champ has made a new friend who can match him drink for drink in Ota Coss, a Blue skinned Rodian and the Captain of the Medium Freighter known as Eagle's Bastion.
After discussing his need to find a new crew, it works out perfectly for our party of adventurers that they will fit all the roles he needs to fully crew his vessel. The group impresses on Coss the need to leave Tatooine as soon as possible, and he agrees that there are credits to be made in another Star System. Everyone goes about finalizing any business they had on the desert planet and have their belongings stored on the Eagle's Bastion.
As they have finished loading a badly damaged starfighter and two pristine swoop bikes into the cargo hold, Naati Aurelius feels a grave disturbance in the Force! The menacing Zabrak Sith Lord has returned to Mos Eisley from his murderous expedition in the desert wasteland of the Dune Sea!
The crew manage to take off before the Sith Lord can engage them in what would surely have been a deadly combat.
Now safely in space and heading towards their destination Nar Shadaa, the group has time to converse and get to know one another. There is mistrust between some of them, although all agree that working for ota-coss : Coss is sure to hold many rewards. Breden Thek and T4K0 manage to avoid engine troubles thanks to a creative diversion of engine coolant to avoid overheating due to low grade fuel used to refuel the ship.
Having arrived on Nar Shadaa, the group decides to purchase gear on credit by Ota Coss, who will deduct the expenses from their next paychecks. Tomi Farstar decides to charm his way into steep discounts on his gear purchases by promising to take two female merchants on dates on the same night. The first merchant the group makes purchases from is the Duros, Troni Lex, a highly skilled weaponsmith and a former lover of Ota Coss. Next the group go to see an armor vender, a Rodian by the name of Alexa Brodine. How will Tomi balance taking both women out for drinks and dancing at the same time? Meanwhile, the rest of the crew must determine how to go about taking on their first contract as the crew of the Eagle's Bastion.
Will the Sith menace follow them or have they managed to stay off of the radar of those who serve the Dark Side of the Force?